ARE YOU A TEACHER, ADMINISTRATOR, OR MENTOR?
Download a free BGFS sample Filmmaking Workshop for your class, organization, or after-school program. This course can be delivered as a 3-week intensive. Alternatively, it can be expanded over a six-week learning period to include additional concepts, technical applications, and discussions, including a standalone media project. Links to films, readings, tutorials, and discussion prompts are included in the sample workshop course guide.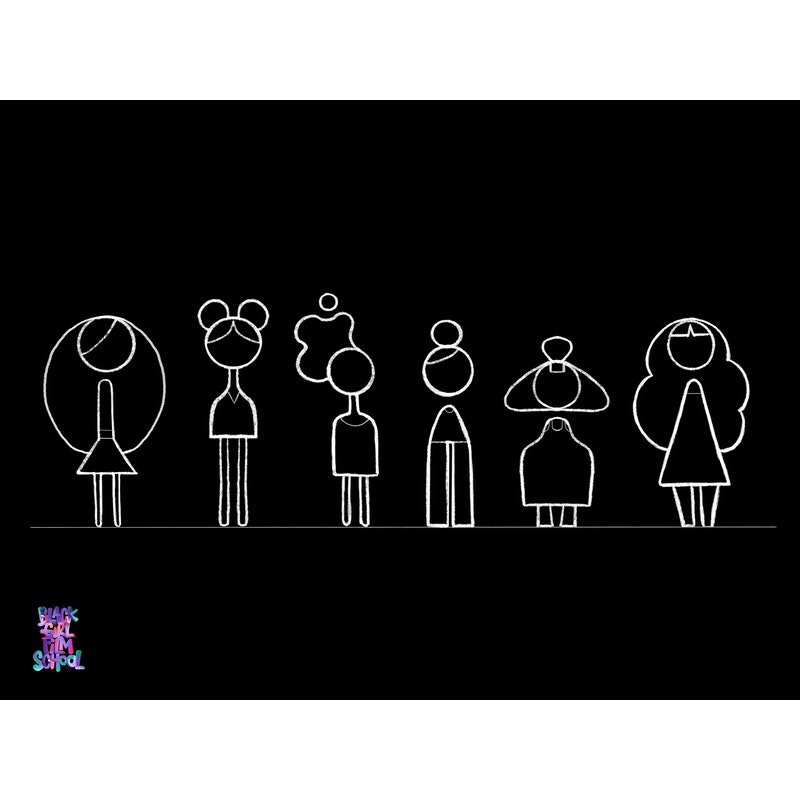 BGFS Sample Filmmaking Workshop
Course Description 
This Black Girl Film School Filmmaking Workshop is a high-level introduction to camera use, filmmaking, and editing. Designed to offer opportunities to explore both technical and artistic choices, this standalone course is a jumping-off point for young filmmakers who may not know exactly where to begin. Black Girl Film School was created to increase the number of Black women working in the film, TV, Animation, and Media industries in leadership positions. This workshop provides an opportunity to learn about the video arts with readily available tools. It consists of a mix of assigned films, writing assignments, reading, planning, and hands-on filmmaking.
Workshop Overview
There has never been a better time to harness the powerful tools that we keep in our pockets. The goal of this workshop is not mastery but rather to equip students with an understanding of where they fit into the filmmaking landscape and how best to communicate their stories from behind the camera. In this workshop, students will harness a number of learning techniques while drawing on their own experiences to create a meaningful final project. These projects will incorporate a mixture of planning, writing, video, editing, sound design, as well as posting, screening and publishing a finished short film.
Workshop Learning Outcomes
Following the completion of this filmmaking workshop, students will be able to:
1. Understand and demonstrate basic technical and filmmaking concepts of framing, composition, narrative, and framerate using a mirrorless camera system or smartphone
2. Plan a sequence of shots that tells a brief but complete story
3. Use Premiere Rush to successfully edit and export a short film
4. Post their short film on YouTube or Vimeo to establish an online portfolio
5. Discuss aesthetic choices they made when creating their film
Workshop Topics  
Camera functions
Composition and Cinematography Basics
Pre-production and planning
Editing and Pacing
Texts and Resources
Recommended texts will be linked and/or provided in the syllabus